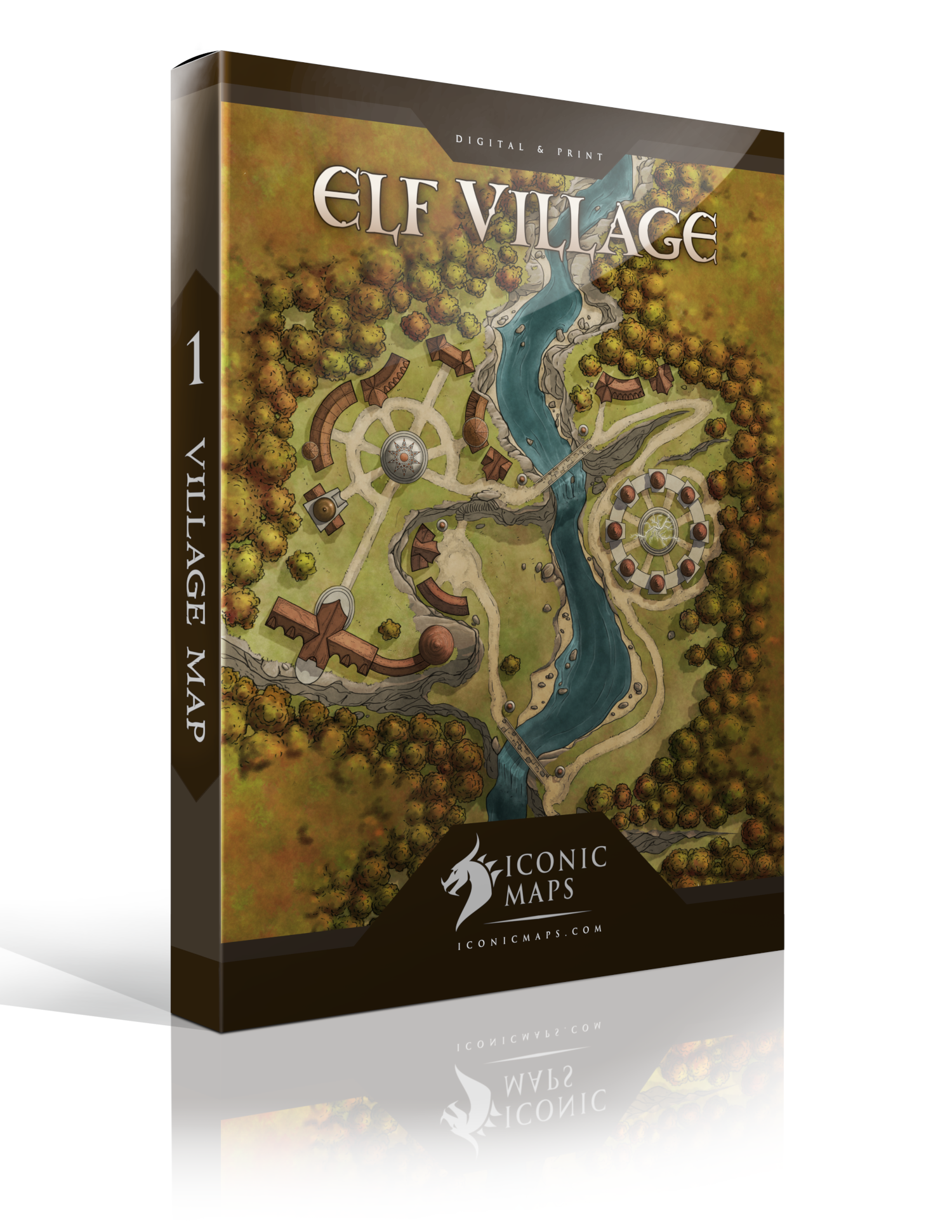 Elf Village
Have your journeys led you to a fey-haunted wood? In need of a village of elves tucked away in a forest? Maybe your quest involves locating a powerful elf mage. Or perhaps you are defending the realm of the fair folk against siege from a mighty orc warlord. Whatever the story, elf village is a map sure to satisfy your needs.
2 high resolution color .png versions of the map (one with labels, one without);

2 PDFs (U.S. letter and A4) containing the two versions of the map each spread over a single page.
PRIVATE LICENSE
This product is for private use only. The commercially licensed version of this product may be found here.